One of the common questions most patients asked about chiropractic care is, "What happens during the examination?"
What Happens During a Chiropractic Exam?
A chiropractic care examination is the pre-treatment evaluation of a patient's body in order to determine their condition and any injuries. The process involves an interview of the patient, a physical evaluation, a diagnosis, and a treatment plan.
Basically, a chiropractic care examination is the initial consultation with your chiropractor. Patients are asked questions about their pain and discomfort, as well as if they have any information about how it may have manifested in the body. Just like any medical doctor, chiropractors need to ask about the symptoms of the pain, when it began, and how frequently it is experienced.
After a physical consultation, patients will also be asked about their medical history, including past treatments and injuries. Their family's medical background is also crucial, along with information on their work and lifestyle. This will help a chiropractor better determine the cause of their pain. and injuries. Depending on the chiropractor's assessment after the physical examination and talking about medical history, they may also do an X-ray if they feel it is necessary.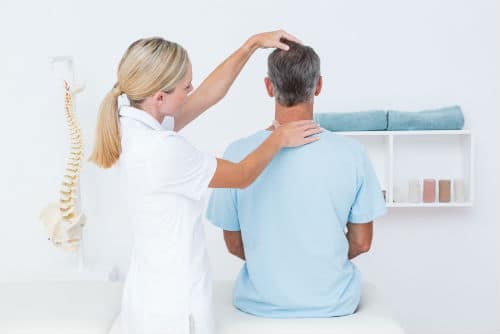 Chiropratic Examination
Finally, the chiropractor will offer their diagnosis of the injury and what treatment plan they believe would be best to fully address the issue. Each person's situation is different, which is why chiropractors tailor treatment plans specifically to each individual's needs. The goal is to target the pain or injury at its source cause to provide thorough, long term healing.